Our earth is our mother, not only in the sense of bearing fruits and veggies to feed us, she also nourishes our soul and creates healing in us.
Earth healing wishes to make you wise about your connection to this healing and how you can heal our earth and yourselves. We believe it to be of great service to all living beings.
Circles of healing we are
Infinite
Possibilities for children and parents
I walk and play with you, in beautiful natural surroundings, create awareness of how your child(ren) relaxe themselves their natural way. I will show you additional natural, sensory processing ways of relaxation, and mindful dealing with emotions, such as anger.
I walk slowly on our earth and sing beautiful songs. Melodies and words come from the magnificence and brilliance she shows, in all seasons and form expressions of creation.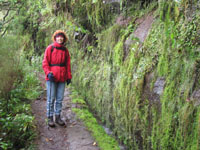 The infinite natural space, helps to reconnect with our own natural body resources for health and healing.
Together, we will create your helpful possible solutions to maintain the relaxation throughout daily life experiences.
Will you join?